---
---
Jasper Fforde
Biographie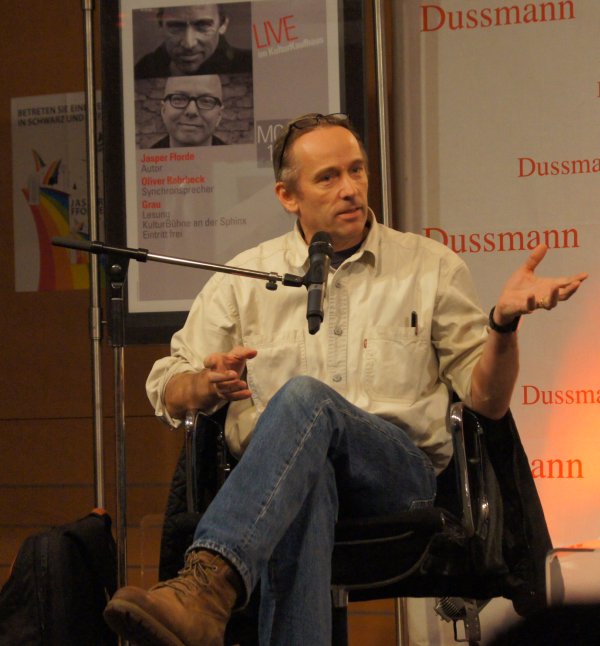 Jasper Fforde wurde am 11. Januar 1961 geboren und ist ein britischer Autor. Bekannt ist er vor allem für seine erste Reihe um Thursday Next. Aus dieser ging dann auch die Spin-Off-Reihe um die Nursery Crime Division hervor. 2010 erschien mit The Last Dragonslayer / Die letzte Drachentöterin (Amazon Partnerlink) sein erstes Young Adults-Buch.
Seit 2005 veranstaltet er sein eigenes, jährliches Fan-Event, die Fforde Ffiesta in Swindon.
In Deutschland konnte man ihn unter anderem in Berlin am 07.11.2011 erleben, wo er die Übersetzung von The Road to High Saffron / Grau (Amazon Partnerlink) promotete.
Auf seiner Internetseite veröffentlicht er regelmässig Bonusmaterial zu seinen Büchern, wie zum Beispiel alternative oder gelöschte Szenen.
Buch-Events
Bücher
1 - 16 von 16 Büchern auf der Seite.
« Zurück | Seite: 1 | Weiter »